Description
Features
• Lifting capacity: 9,000lbs, max. car weight:6,000lbs.
• Max lifting height:87 11/16" .
• Low profile design, minimum platform height only 6 3/32″.
• Both primary & slack-cable safety devices as standard.
• Exclusive: hidden safety locks and manual single-point safety release.
• Exclusive: Foldable drive-on ramps of 4 units.
• Exclusive: Ingenious designs to minimize the package size, reduces the transportation charge  and storage cost.
• Exclusive: Double S Shaped columns for increased strength.
• Non-slip diamond platforms.
• Adjustable multiple safety ladders.
• Pull rope comes as standard.
• 110V power unit is worked with the lift (lifting time: 120s), please specify when ordering.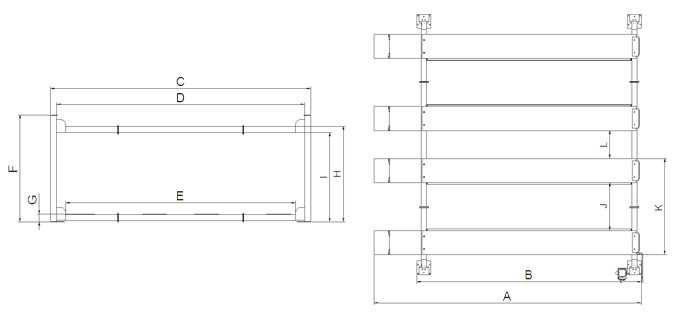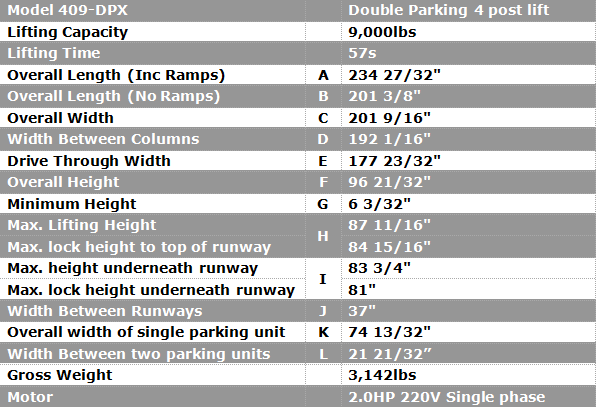 Exclusive Feature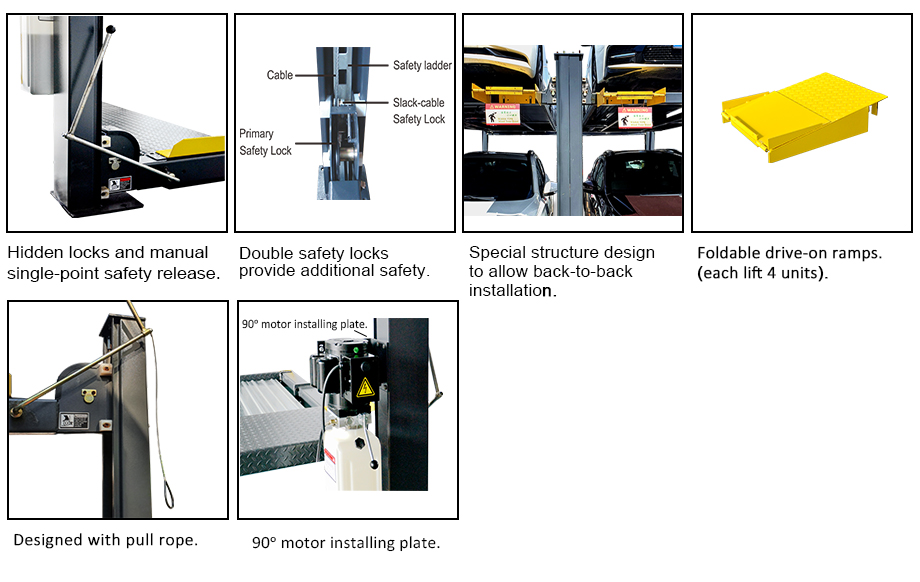 Optional Parts

Shipping Information
20′ container can load 12 units.
40′ HQ container can load 24 units.