Description
Features
12,000 lbs capacity, chain-drived heavy duty base plate design.
Single-point safety release allows the operator to unlock the safety locks from both columns simultaneously.
Extremely long three-stages retractable arms suitable for various vehicles
Automatic arm restraints keep the arms locked in their proper positions
Two width settings for installation: width between columns 118 1/8″ and 123 1/2″
Self-lubricating UHMW Polyethylene sliders and bronze bushings
Areo standard sync cables used for synchronization
Detachable foot guard and tool tray to allow for a clutter free work space
Stackable rubber pads with 1.5", 2.5", 5" extension adapters.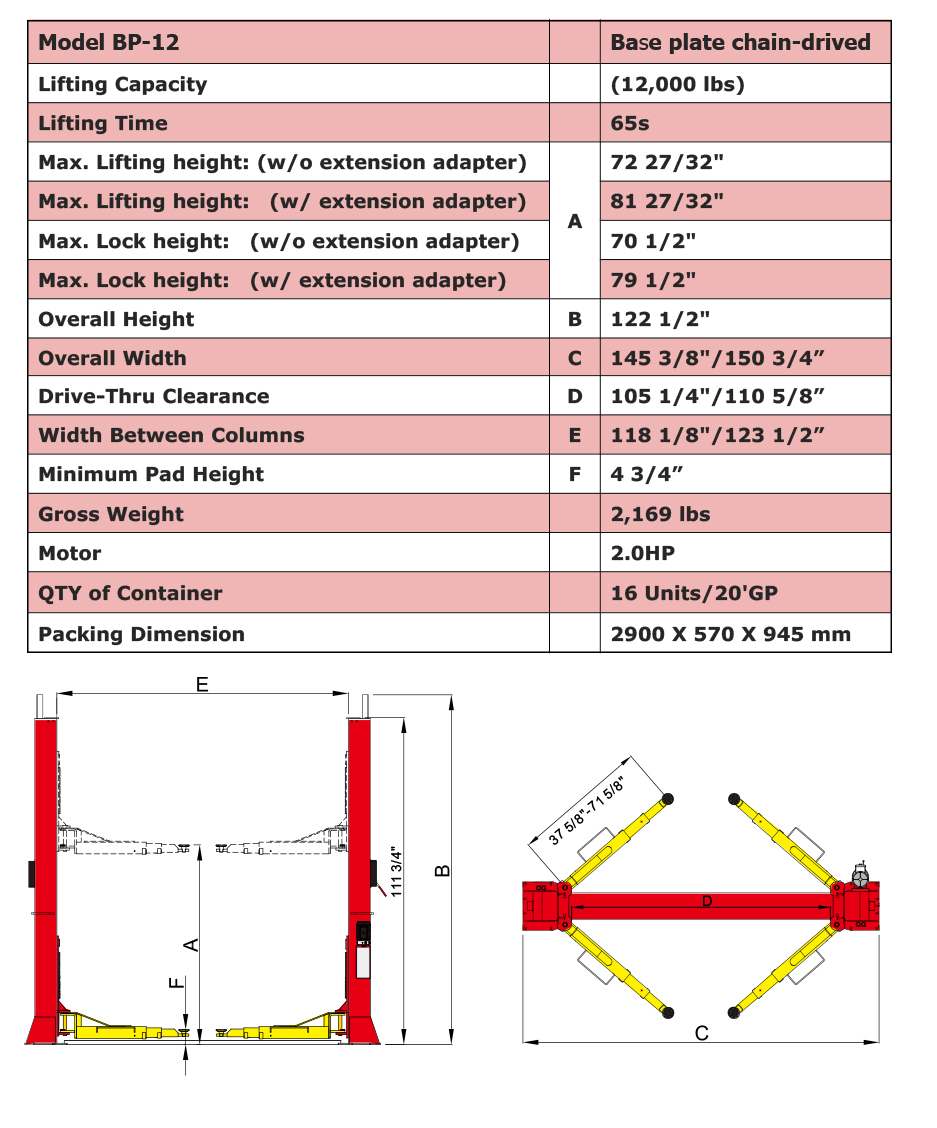 Detailed Images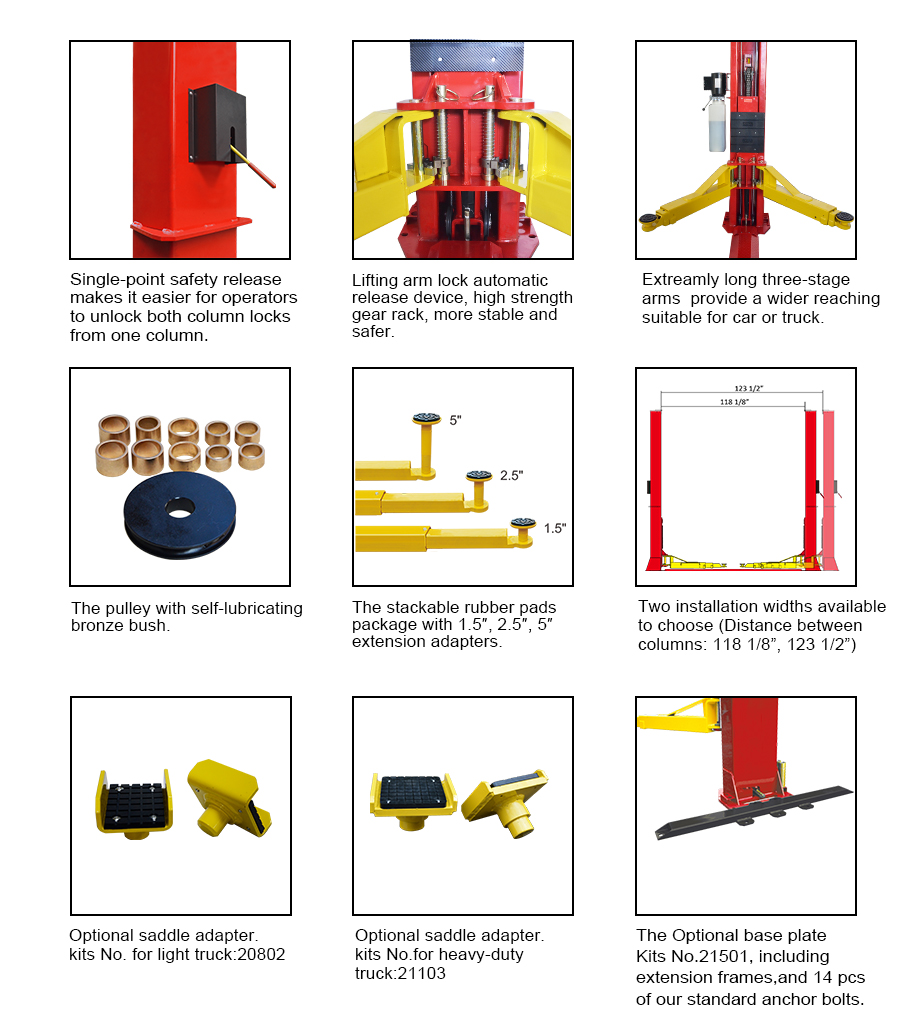 Shipping Information